In my previous blog articles, I discussed the benefits of herbs and plants for natural hair. Today, I will be discussing essential oils and their benefits for natural hair. I have always been interested in essential oils ever since I started creating DYIs skin and hair care products (turning myself practically into an alchemist!). Essential oils are used in Aromatherapy also known as essential oil therapy.
This site contains affiliate links to products. We may receive a commission for purchases made through these links.
Aromatherapy
It is the art and science of utilizing essential oils to heal the body, mind and spirit. It can be utilized for so many things such as cleaning products, therapeutic inhalers, as well as to body butters and salve that will nourish and support the health of the skin to medicinal products for the body's own healing.
Essential oils are primarily used in skincare products, but did you know that you can use them to grow healthy natural hair?
If you want to know more, keep reading because we are about to dive into the benefits of essential oils to boost natural hair growth. Who doesn't want to grow hair like Rapunzel?
What are essential oils?
Essential oils are compounds that are extracted from plants materials such as flowers, leaves, fruits, seeds, stems and roots through the process of distillation for example via steam or water and through mechanical cold pressing. Read more here
Essential oils have a strong scent specific to the plant it derives from. Some essential oils have mild scent and others have a strong scent. It is therefore important to make sure that they smell good together before blending them together.
What benefits do they provide to our hair?
Essential oils when used on hair, improve scalp conditions and the overall health of your natural. Furthermore, it helps in achieving strong hair strands.
Below are the essentials oils I use in my natural hair regimen to grow my hair and treat scalp issues.
Lavender essential oil is derived from the lavender plant and has a scent of a wonderful blend of fresh, floral, clean, and calm. Its dynamic aroma makes it the most popular flower for use in perfumes, soaps, fresheners, and beauty products.
In the Middle ages, lavender oil was used as a perfume but also as medicinal product for the release of headaches, as a disinfectant and as protection against evil spirits.
Lavender essential oil has antimicrobial properties and helps in fighting irritation, roughness, itchiness, dandruff, dryness by increasing blood circulation to the scalp which leads to healthy hair growth. It also effective in preventing hair thinning. Simply add few drops of lavender oil to your conditioner or your DIY whipped shea butter.
Rosemary essential oil is derived from the strong aromatic evergreen shrub, that grows to seven feet in height, producing narrow, dark green, pine-like leaves and tiny, pinkish-purple, orchid-like flowers along its stems.
It has antioxidant and anti-inflammatory properties and stimulate hair growth while improving blood circulation. It also increases hair volume, controls hair fall, soothes itchy scalp and treats dandruff.
Studies conducted on patients with androgenic alopecia to test the use of Rosemary oil versus 2% Minoxidil showed that Rosemary oil was as effective as Minoxidil. The patients saw an improvement in their hair growth.
Peppermint oil is derived from the peppermint plant, a cross between water mint and spearmint. It is used in many skincare and cosmetic products and is frequently used in toothpaste and chewing gum for oral hygiene.
Peppermint oil works as an excellent moisturizer, keeps the scalp hydrated, controls dandruff, prevent head lice, strengthens hair roots. It provides a tingling sensation that soothes dry and itchy scalp. It also invigorates the scalp and stimulates hair growth.
I like to do a scalp massage with my DIY herbal oil and peppermint essential oil twice a week as I give myself a good head massage for about 3-5 minutes.
I also do a body massage with peppermint essential oil and fractionated coconut oil after showering to relieve my body from extreme tiredness.
Tea tree oil is an extract from a plant native to Australia and was used as a topical treatment by the Aboriginal people for centuries. It has been used traditionally as a topical antiseptic and antifungal treatment.
Tea tree oil has many benefits such as relief from dandruff and itchy scalp, eliminates head lice, regulates sebum production and boost hair growth among others.
Do you have scalp issues such as itchy and flaky scalp, psoriasis, eczema? then this is the best essential oil for you. I add few drops of tea tree essential oil to my herbal infused oils, shampoos as well as to my deep conditioners to prevent itchy scalp.
It is the essential oil derived from the yellow flowers of the Cananga tree by the process of steam distillation. Ylang ylang essential oil is mostly used as fragrance for the home and popularly in perfumes and beauty products. The essential oil of Ylang ylang has sebum balancing properties therefore making it beneficial to use on hair and skin. It stimulates sebum production. If sebum is produced in insufficient quantity, this can lead to extreme hair dryness and scalp infections.
It also has nourishing properties and a rich, romantic scent, which is why you might find this oil in high-end hair care products and spa treatments.
I like to use Ylang Ylang in my DIYs because it has a mild scent and I am sensitive to strong fragrances.
How to use essential oils in your hair?
Simply add a drop of essential oils in your homemade hair care products (hair spritz, hair mask, deep conditioner, hair butter) or in your store-bought products. You can dilute essential oils in carrier oils for a scalp massage.
I also add them to my herbal infused oils to stimulate and increase hair growth.
Tips to remember
When using essential oils you should:
Avoid contact with eyes
Do a patch test to avoid any allergy
Consult your doctor, in case of skin irritation
Always dilute essential oils with a carrier oil such as olive oil, avocado oil, sweet almond oil, coconut oil and never use it in a concentrated form.
Remember that essentials oils should be used in moderation
I hope that these essential oils will be of benefit to your natural hair.
Disclaimer: The information provided in this blog post is not intended to be a substitute for medical treatment. Please consult your medical or health care provider before using essential oils (particularly internally), or if you have a known medical condition and /or if you are pregnant or nursing.
Interested in knowing about essential oils? Learn more by joining this course. It's totally free!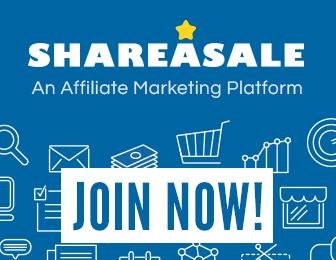 What essential oils do you use on your natural hair? Please share your tips in the comment box below. Don't forget to subscribe to receive more tips, advice and other goodies!